Product Detail
Product Tags
In the tension override function, the gas spring will lock rigidly in the compressed state. If too high a tensile force is applied to the piston rod, an overload valve in the piston will open automatically and release the lock. The gas spring extends, thereby protecting the application from damage, e.g., from hitting the floor.
This variant is preferred in chairs and beds or treatment tables and beds. Head and foot panels can be adjusted without operating a separate actuation mechanism.
In the compression override function, the gas spring will lock in the extended state. In this version, too, an overload valve will open as soon as the load on the gas spring extends a defined limit. The lock will be released, the piston rod retracted slowly, protecting the application from overload. Proven protection that is often used in the height and tilt adjustment of desk and table tops.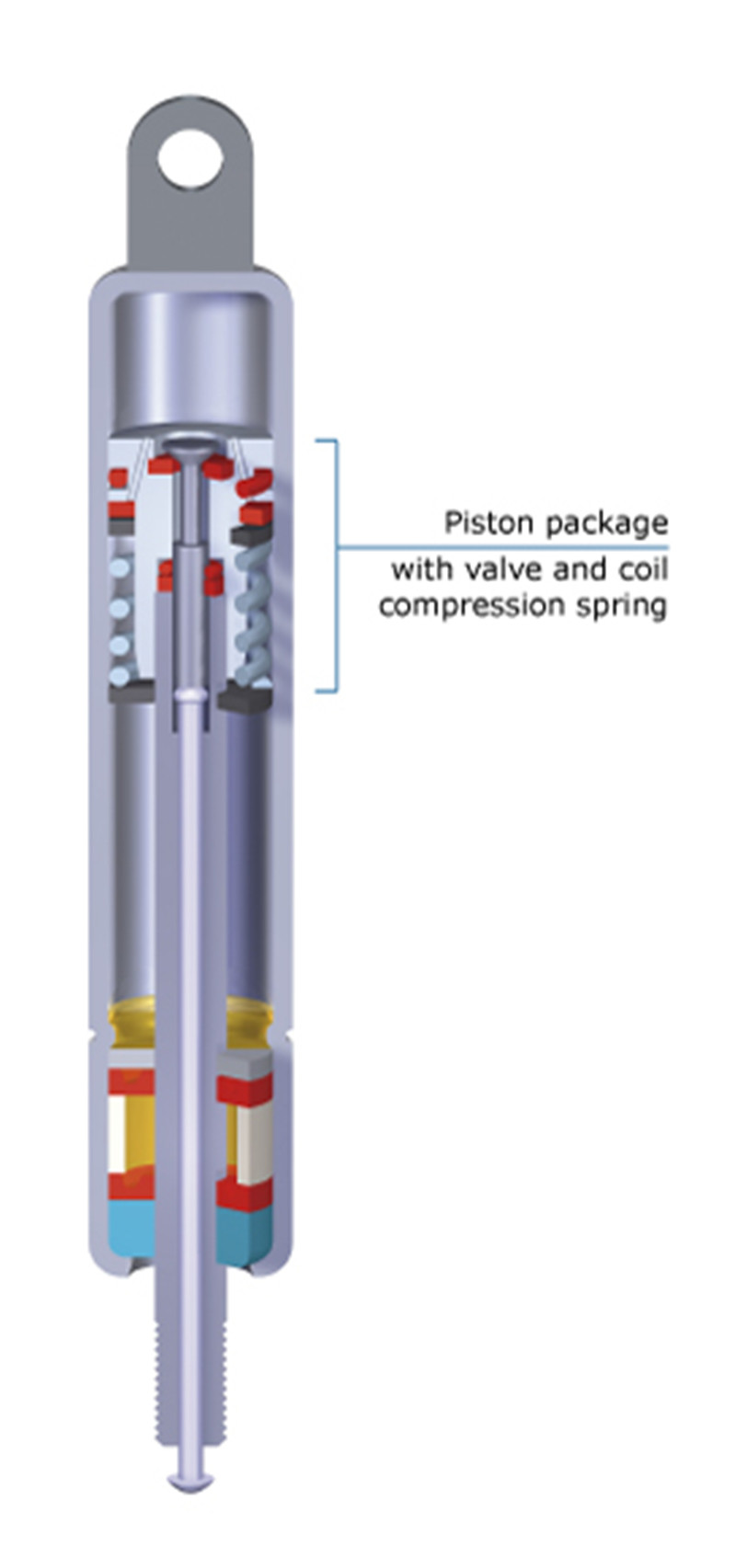 ● Depending on the version, the gas spring is protected against overload pressure in the locked state, preventing damage to the application
● Easy handling
● Override force can be freely defined within certain limits
● Can be realized in rigid locking gas springs in any or vertical mounting orientation
● Head and foot sections of treatment tables, hospital beds, massage tables
● Seat and foot section adjustments in recliners and beds
● Tables, desks with height and/or tilt adjustment
A special form of this BLOC-O-LIFT gasspring is the additional override function.This function,which was designed forspecial customer requests,is to protectthe application from overload.
The override function is available for ten-sion and compression direction; it can berealized in locking gas springs featuringorientation-independent or vertical instal-lation. The override force can be freelydefined within certain limits.
The BLOC-O-LIFT override function is usedin backrest and footrest adjustment ofchairs and beds, or in foat panel adjust-ments of treatment tables and beds.Specific advantage:
Overload protection
---
Previous:
BLOC-O-LIFT OBT
Next:
BLOC-O-LIFT T
---
Write your message here and send it to us