Product Detail
Product Tags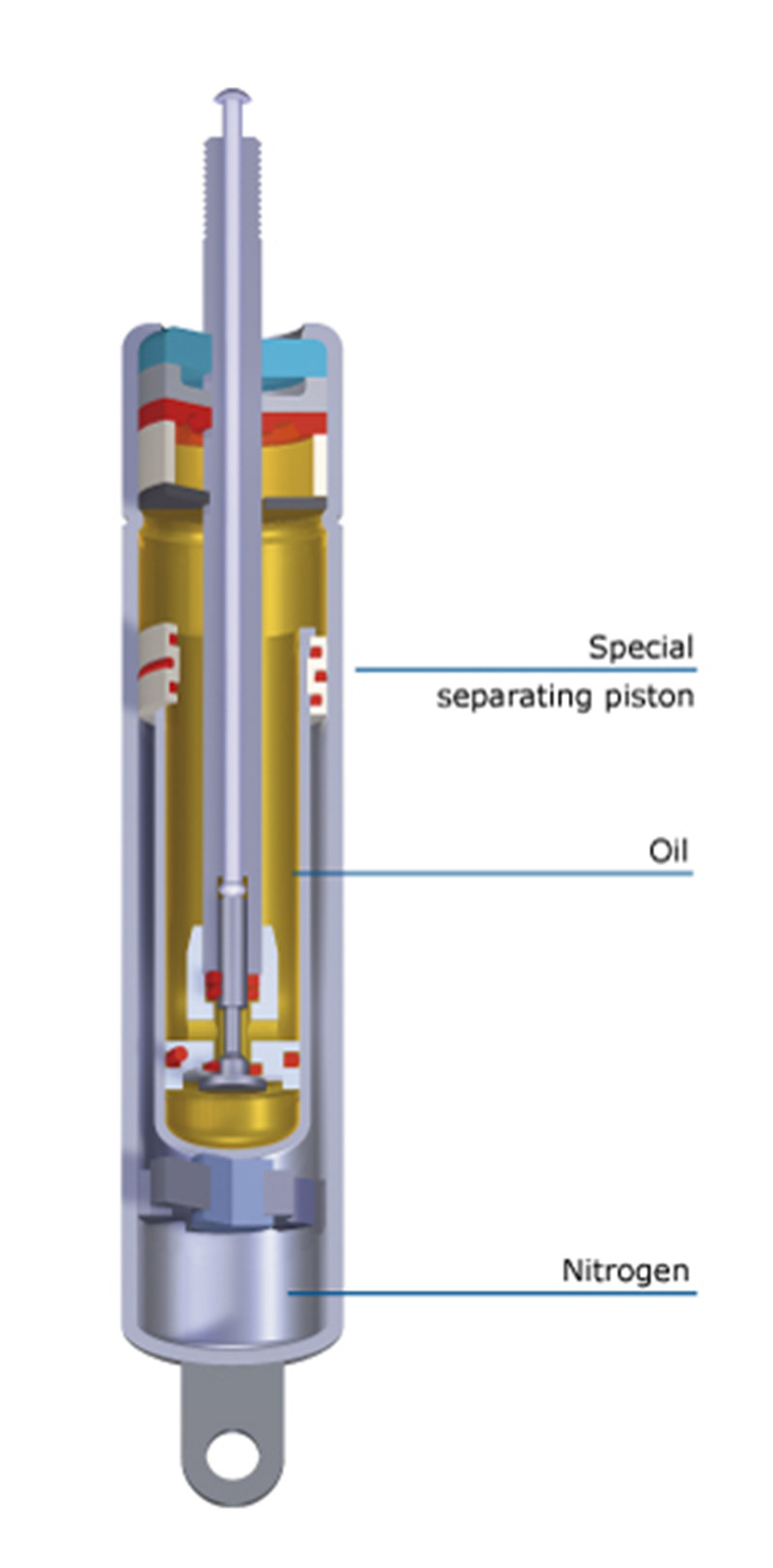 The very flat characteristic curve provides virtually even force assist over the entire stroke. This makes it easy to adjust the table top, regardless of its weight, without the table losing stability or strength.
This gas spring can be installed in any orientation. The lock can be released optionally by hand or foot lever allowing the table height to be adjusted fast and easily.
● Fast and easy adjustment due to low compression damping and even force distribution over the entire stroke
● Compact design with a long stroke
● Mounting in any orientation possible
● Table is locked rigidly in any position
● Pub tables (single base tables)
● Desks (two-column desks)
● Speaker pulpits
● Nightstands
● Height-adjustable kitchen counters
● RV tables
BLOC-O-LIFTT is the design of a gas spring with a particularly flat spring characteristic curve, providing an almost even force over the entire stroke. lt provides precise, comfortable adjustment and locking of theapplication.BLOC-O-LIFT T stands out due to its compact design and can be mounted in any position. The actuation mechanism can be operated by hand or foot, via lever or Bowden cable.
The BLOC-O-LIFT T has been installed successfully in furniture, especially in single and double-column tables, desks, night-stands, or height-adjustable desk tops.
Even force distribution over the entire stroke
Compact design with a long stroke
The fascinating feature of a lockable gas spring is that its rod can be locked at any point in its travel – and remain there indefinitely. The tool that activates this mechanism is a plunger. If the plunger is depressed, the rod can operate as usual. When the plunger is released – and this can occur at any point in the stroke – the rod is locked in a specific position.
The release force is the force you need to apply to activate or deactivate the lock. Theoretically, the release pressure is ¼ of the extension force of the piston rod. Nevertheless, in practice it should also be taken into account the force required to break loose the seals on actuation, so when creating a lockable spring the release force must be always slightly higher. 
---
Previous:
BLOC-O-LIFT OR
---
Write your message here and send it to us