Elastic (Flexible) BLOC-O-LIFT locking gas spring
Product Detail
Product Tags
The locking function is made possible by a special piston / valve system which creates a leak-proof separation between the two pressure chambers in the spring. With the valve open, BLOC-O-LIFT will provide force assist, ensuring user-friendly motion sequences due to its predefined damping characteristics. When the valve is closed, the gas spring will lock with a slight bounce in the desired position.
The standard BLOC-O-LIFT is filled with gas and should be installed with the piston rod pointing down.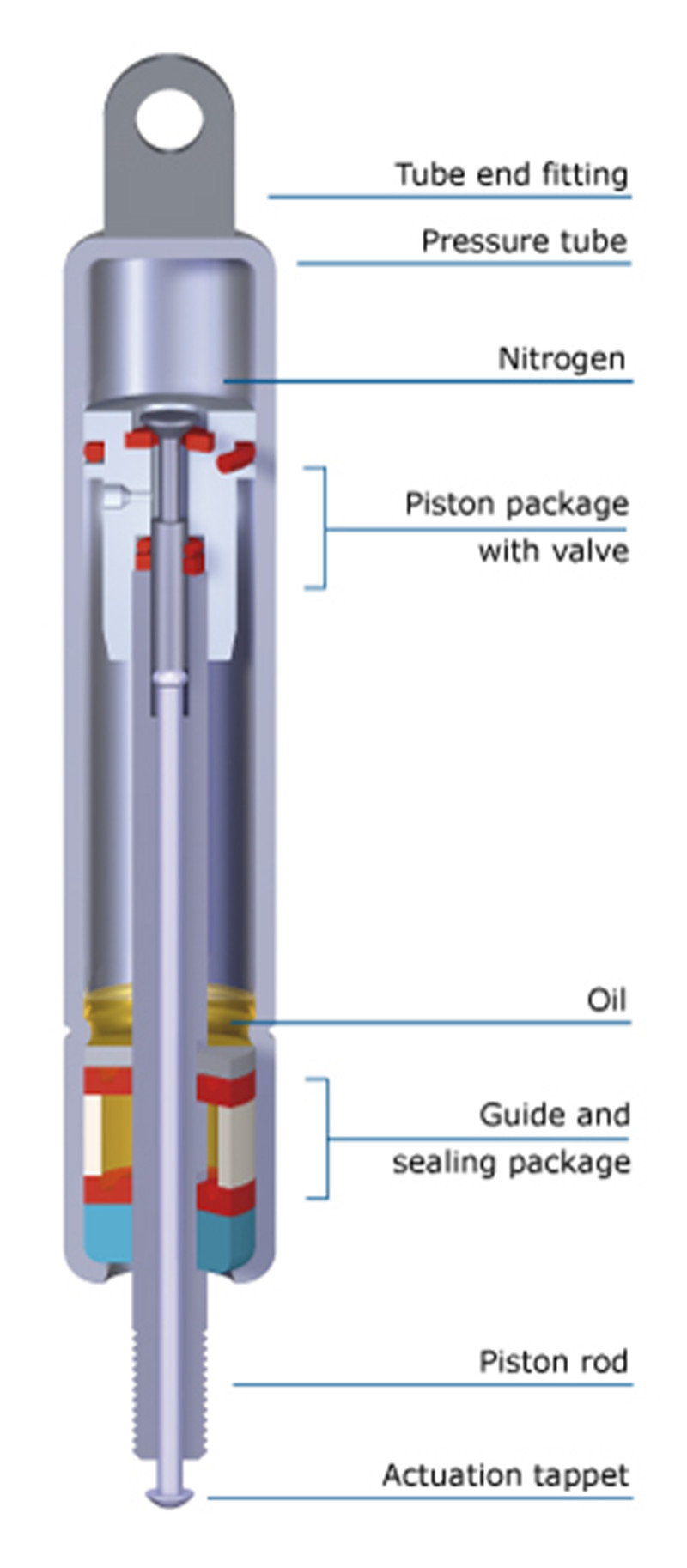 ● Variable elastic locking and optimized weight compensation during lifting, lowering, opening, and closing
● Comfortable bouncing and damping of shocks, impacts, or sudden peak loads
● Flat spring characteristic curve; i.e., low force increase even for high forces or large strokes
● Compact design for installation in small spaces
● Easy mounting due to a variety of end fitting options
● Elastic locking in backrest adjustment of swivel chairs or massage chairs
● Height adjustment of physician's stools with foot actuation
● Generally suited for elastic locking of elements where no additional loads need to be held besides the application load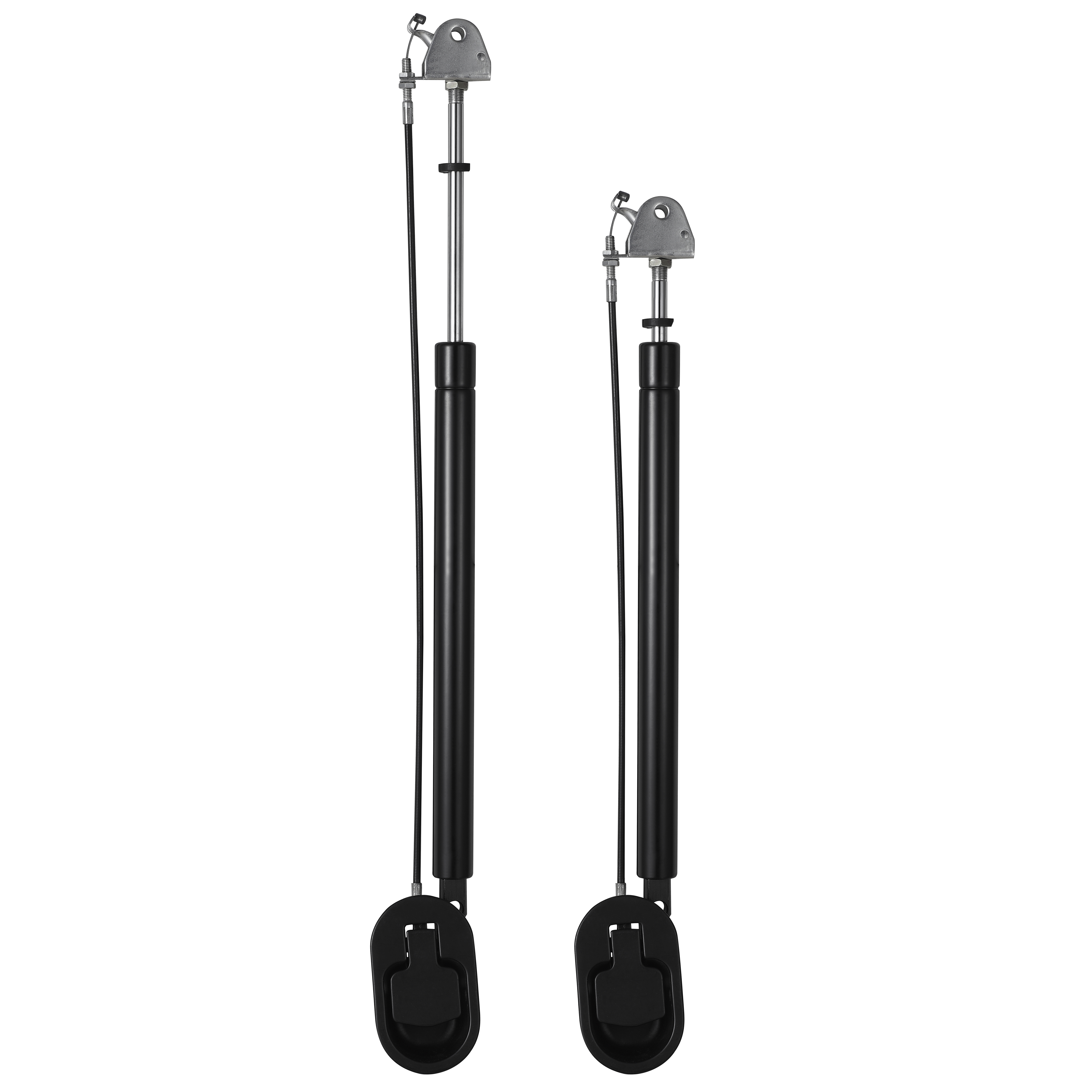 The BLOC-O-LIFT gas springs are so-called locking gas springs.
They are used for functions such as adjustments with force support, damping, as well as infinitely variable locking. This is achieved with a special piston valve system. If the valve is open, BLOC-O-LIFT provides force support and damping. If the valve is closed, the gas spring locks and provides high resistance to any motion.
Basically, there are two types of valve design: a sliding valve with standard actuation of 2.5 mm, and the seat valve with an actuation of 1 mm for extremely short actuation distances.
BLOC-O-LIFT can have spring or rigid locking. The rigid locking version is available as orientation-specific or no orientation specific. Depending on the application, BLOC-O-LIFT can be equipped with a patented, corrosion-free actuation tappet.
Primary application areas for BLOC-O-LIFT gas springs are furniture manufacture, medical technology, building technology, aviation and aeronautics, automotive design, and many industrial applications. 
---
---
Write your message here and send it to us